The Women's Cell is constituted to help maintain a harmonious atmosphere at the College and enable students to pursue their work with dignity and reassurance. The institution ensures the safety of its students by regularly conducting activities related to health, gender and awareness talks and invited lectures and campaigns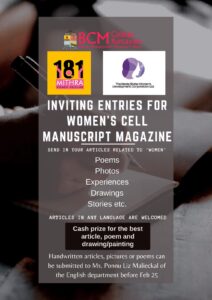 The Scheduled Caste (SC) and Scheduled Tribes (ST) Cell in an institute promotes the special interests of students in the reserved category. It is expected to provide special inputs in areas where the students experience difficulties. Scheduled Castes (SC) and Scheduled Tribes (ST) have been identified as the two most backward groups of Indian Society. They include all the castes, races or tribes, which have been socially, economically and educationally backward. The cell has been established to support and to bring students from such communities in the main stream. The SC/ST cell of the college was established with the purpose to empower the SC/ST students in the college. The college takes special interest in facilitating financial support to students from these communities from government agencies and other sources. They are also encouraged to enroll for career orientation programs, which would equip them with the necessary skills to choose a career option.
Objectives:
Counsel and guide SC/ ST students and help them to manage academic and personal issues of college life effectively.
Ensure provisions of an environment where all such students feel safe and secure.Provide prompt counseling for any emotional emergencies arising on account of any event at the campus.
Provide the mechanism to redress the grievance of SC/ST students, if any.
Ensure protection and reservation as provided in the constitution of India.
Arrange for special opportunities to enhance the career growth.
Create awareness of the SC/ST students regarding various scholarships program
(State Govt. and UGC).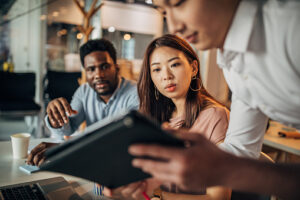 The basic aim of the equality cell is to ensure that students and faculty belonging to various diverse backgrounds of community, religion, region, gender or ability are not deprived of their basic opportunities. They all must have access to all the basic rights to promote inclusivity and harmony.
Equal Opportunity Cell (EOC) has been established in Bishop Chulaparambil Memorial College to aid and advise the students belonging to marginalized sections including the Scheduled Castes (SC), Scheduled Tribes (ST), Other Backward Communities (OBCs), minority communities, pursuing various programs in the college.
Objectives:
1. To work out suitable programs/ improving performance of students from marginalized sections
2. To establish co-ordination with government and other funding agencies (includingPublic Sector Undertakings/ Public Sector Banks) with a view to mobilizing financial
and other resources required for educational empowerment of the students from marginalized sections.
3. To provide information and act as a counseling-cum-guidance centre for students belonging to the marginalized sections, especially with regard to academic, financial
and other matters.
4. To help create a socially conducive atmosphere for students from various social backgrounds.
5. To help develop cordial inter-personal relationships between teachers and the students from marginalized sections for academic interaction and extra-curricular activities.
6. To extend help and support to the students from marginalized sections and overcome problems and barriers emanating from discrimination at any level
7. To organize seminars/ exhibitions etc. from time-to-time on issues of contemporary significance for empowering students belonging to marginalized sections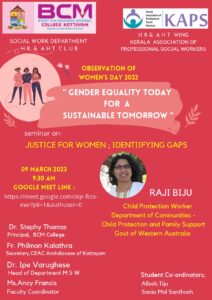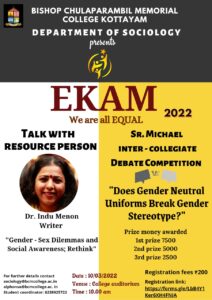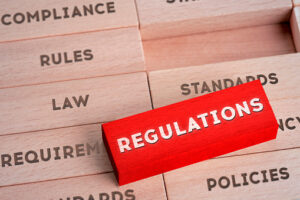 A Career Guidance and Placement Cell (CGPC) has been functioning in the college since 2000. It provides students with information relating to various avenues of higher education. Students are also regularly notified of various employment opportunities. Campus recruitments are also arranged.
The career Guidance and Placement cell has been set up in the college for the benefit of the students. Primary objective of the cell is to provide the much needed life skills to students and help them to find job placements. The Cell's activities are initiated by the teaching faculty of different departments.
The placement cell has undertaken several measures namely organizing seminars, mock interviews, soft skills, communicative skills, personality development, and leadership skills to students. The Cell offers guidance to students regarding different path ways in higher education and other career opportunities apart from placement support.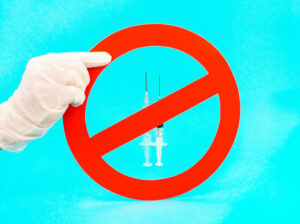 The Anti Narcotic cell of the college has been constituted to ensure a drug- free campus by imposing a total ban on the possession or use of drugs and alcohol by students of the college, within or outside the campus/hostel. The increase in use of drugs and substance abuse among the younger community has been taken up by the college to curb the menace and protect oneself and others .
Objectives:
1. To provide a drug free secure campus
2. To involve participation of students as volunteers in anti narcotic and anti drug activities
UGC has notified the UGC Anti Ragging Regulations on curbing the menace of ragging in higher educational institutions, 2009. The Commission has made it mandatory for all institutions to incorporate in their prospectus the directions of the Government regarding prohibition and consequences of ragging.
Ragging in all forms is banned on campus and hostels. Our College maintains a healthy and congenial academic environment for the student. The institution has constituted an Anti- ragging cell. Discipline both inside and outside the campus is monitored.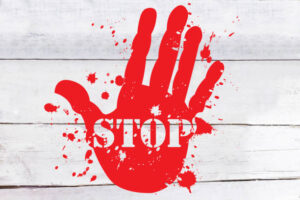 The college is committed in moulding a generation which safeguards the virtues of gender equality and equity. The institution attempts to uphold the constitutional mandate ensuring the human rights of all those who fall within its jurisdiction. As per the guidelines of UGC, NAAC and the Supreme Court an Anti-Sexual Harassment Cell was established in the Bishop Chulaparambil Memorial College to provide a healthy and congenial atmosphere to the staff and students of the College. The Cell co ordinates the following namely to foster a neutral, confidential and supportive environment for members of the campus community who may have been sexually harassed. Handle discrimination and sexual harassment against women, in a time bound manner, aiming at ensuring support services to the victimized and termination of the harassment provide information regarding counselling and support services in the campus. Promote awareness about sexual harassment through educational initiatives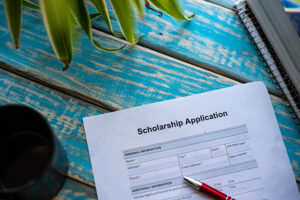 A scholarship is an award of financial aid for a student to further his or her education.Scholarships are awarded based upon various criteria, which usually reflect the values and purposes of the donor or founder of the award. The Student Scholarship Cell has been established to serve the purpose of providing help to students for their higher studies. The Cell aims high to give ample amount of help needed to the students through government grants, trust and foundation which provides various kinds of scholarships to students. In addition the scholarships have been provided from various departments by former teachers and alumni.
Objectives:
To create awareness on welfare measures to the deserving students by the way of scholarships
Create awareness regarding the special needs of different sections at the beginning of the academic session in the institution
Taking steps to make education affordable and accessible to the meritorious and economically disadvantaged students
POST-MATRIC SCHOLARSHIP FOR MINORITIES- NSP
SCHOLARSHIP PORTALS FOR 1ST YEARS POSTER