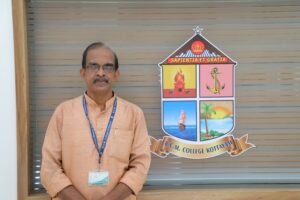 Dear Friends
We, the Social Workers belong the noble profession working with individuals, family and communities towards strengthening them. At BCM, we provide individual attention to all social work trainees for developing their skill, knowledge and attitude required for becoming an effective professional social worker. Our society needs more committed and skillful social workers. Our academic activities, field work programs, programs of students association, regular conferences, students meets, lecture series, tie- up with other national and international institutions, frequents visits of experts, good net work with GOs and NGOs, active involvement in the professional associations, special programme for children and elderly extension activities, various publications, extension and outreach programs etc. do help us a lot to grow in our profession. Let us move ahead, develop ourselves and contribute to the growth of our profession; take the name of BCM College to new heights. We welcome all well wishers of society to join hands with us to rebuild a society that is just for all with special emphasis on creating a protective environment for our children.
Dr. Ipe Varughese
The department since its inception in 2002 has been functioning with an objective of providing Professional Social Work education to graduates who have a flair for the profession. The Department offers two-year full – time postgraduate course in Social Work (MSW) which is affiliated to Mahatma Gandhi University, Kottayam, Kerala. The students can choose Rural & Urban Community Development, Medical & Psychiatric Social Work or Family & Child Welfare as elective courses.
 The motto of the department is `Yearn to Learn and Nurture`.The motto inspires our students to always strive and thirst for knowledge and wisdom, so that they may be moulded into mature, gracious and self-less citizens who continually seek to nurture, care for and develop the society they live in.
To be a global leader in responding to social concerns and empowering people by instilling skill and value based knowledge to those inspired to commit themselves to the society.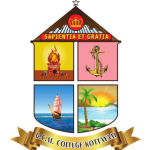 To provide quality education in professional social work and to take initiative to intervene and facilitate development in society through practice and research consistent with the philosophy and values of the profession of Social Work and strives for the growth of Social work profession in our country.
Purpose of Social Work Education
The purpose of Social Work Education is to prepare competent and effective Social Work professionals who are committed to the art of doing different things for and with different individuals/groups/communities by working together to achieve their own and society`s betterment. Hence the students are taught to focus on education based upon a specific body of knowledge, values and professional skills enabling them to be productive and sensitive citizens.
Objectives
In order to accomplish the mission of the MSW course at BCM College, we are committed to pursue the following objectives:
Quality education for the masters level practitioners and researchers in social work who will provide services to all the people in need.

Improve student's knowledge and understanding of human needs and social problems.

Extend social work knowledge and expertise in service to the global community.

Increase opportunities for professional social work education among the underrepresented groups and minorities.

Facilitate dynamic interaction among social workers, social service organizations and other professionals in the field.

Contribute to the development of knowledge in social work practice, social policy and will undertake research initiatives relevant to important policy and practice issues.

Provide an enriched preparation for the students to be world-class professionals in the field of social work.

Develop socially conscious and responsible citizens who have an intelligent grasp of social issues and social delivery systems.
COURSE SCHEME
The scheme for MSW from the Academic year 2012-2013 onwards is under the Mahatma Gandhi University Regulations (2011) governing Post Graduate Programmes under the Credit Semester System (MGU-CSS-PG).
Duration of Programme
The duration of the MSW shall be of 4 semesters. Each semester consisting of a minimum of 90 working days, inclusive of examination, distributed over a minimum of 18 weeks of 5 working days each.
Admission Requirements
Candidates for admission to the MSW programme through CSS shall be required to have passed an appropriate Degree Examination of Mahatma Gandhi University as specified or any other examination of any recognized University or authority accepted by the Academic council of Mahatma Gandhi University as equivalent thereto.Cancellation of registration is applicable only when the request is made within two weeks from the time of admission.50% of the seats are filled directly by management by conducting written test, group discussion and interview. All the candidates have to appear for entrance examination conducted by MG university.
Programme Structure
The MSW programme shall include: MSW is a two years programme in four semesters. A total of 19 papers and one dissertation paper are included in the course.
Programme Core course – Courses that an MSW student must successfully complete to receive the Degree.
Program Elective (PE) Courses – There shall be 3 Elective courses for the MSW programme – Community Development (CD), Family and Child Welfare (FC), Medical & Psychiatric Social Work (MP), for the choice of students, subject to the availability of facility and infrastructure in the institution. The selected elective courses shall be the subject of specialization of the MSW programme. The elective course selected by a student at the beginning of the third semester will continue for the fourth semester. Choice of courses from other electives is not permitted.
Field Work – Field practicum is compulsory for all the 4 semesters, each semester field work is for 6 credits (216 hours).
Students are expected to submit regular periodical reports of the activities undertaken, dissertations and evaluation during fieldwork to their respective staff supervisors. Based on the report, discussions with students and interaction with agency staff by the concerned faculty supervisor, the students are guided and necessary suggestions are made through periodic fieldwork conferences. The students are expected to meet with their faculty supervisors for fieldwork conference at regular intervals.
The objective of fieldwork recording besides enabling effective supervision is to provide an opportunity to the students to organize and present information, observation, reflections and actions in a systematic manner. Field work conferences between students and faculty supervisor facilitates student performance evaluation and gives an opportunity to students for clarification and discussion regarding application of theory to practice and to eventually fine tune their skills in Social work intervention.