ACADEMIC YEAR 2021-2022
Extension Activities/ Sajeev Prayog Shala
E WASTE DRIVE
The Department of Chemistry of Bishop Chulaparambil Memorial COLLEGE in association with Kerala Enviro Infrastructure limited has organized E- waste drive. This movement has kick started from 21 to 22 February 2022 for the public as well as for our own students and teachers.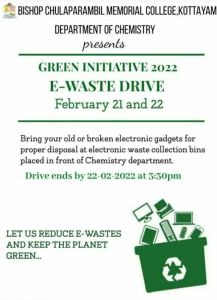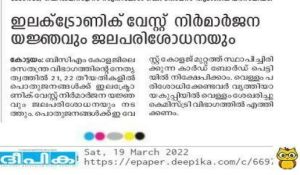 Water Quality Analysis
As a part of community service, the department of Chemistry of BCM College organised a water sample analysis from 17th March till 22st March. Students collected various water samples from their neighbourhood for the survey. This facility is arranged for the public also by publishing the news in famous newspapers in Kottayam.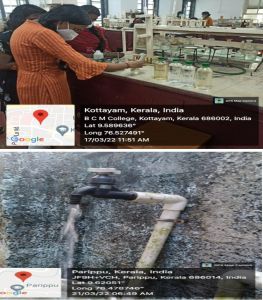 INTERCOLLEGIATE FEST – CHEMEIA 2K22
The Chemistry Department of Bishop Chulaparambil Memorial College, Kottayam conducted an Inter collegiate fest named CHEMIEA 2k22 on 22nd March 2022.  Exhibition, Quiz and Games were the main events conducted during the fest.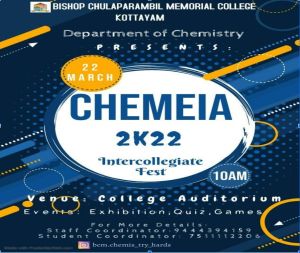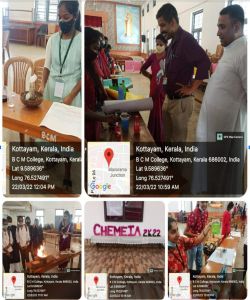 Subject Enrichment Programmes
International Webinar
The Chemistry Department of BCM college has conducted an international webinar on 16 September 2021. The scientific talk was given by Dr Prashanth Wilfred Menezes, Group head for energy catalysis , Technical university , Berlin on the topic " New generation catalyst for water splitting "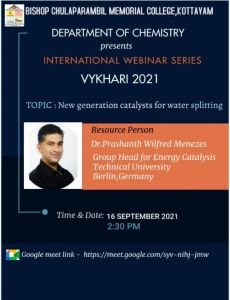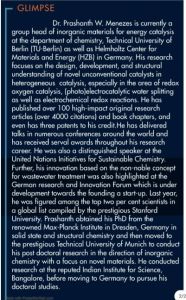 Webinar on Computational Chemistry
The Department of Chemistry of Bishop Chulaparambil Memorial  college conducted a subject enrichment programmes on 14th January 2022 on the topic Computational Chemistry .The guest of honour was Dr Jayashree E. G., Assistant Professor and Head, Department of Chemistry School of Physical and Mathematical Sciences University of Kerala.
Webinar on Positive Thinking    
The Chemistry association in association with Human Values and Professional Ethics club conducted a webinar on the topic: "A beautiful mind -life skills and positive mental health". The informative session was given by Dr. Sheena G Soman [ MBBS, DPM, DNB PSYCHIATRY], consultant psychiatrist at Mental health center, Thiruvananthapuram.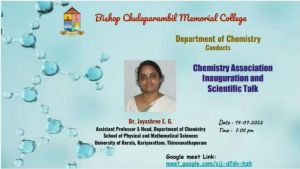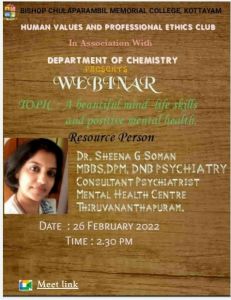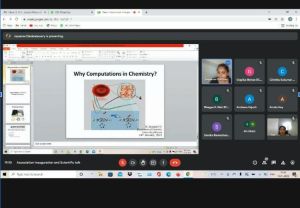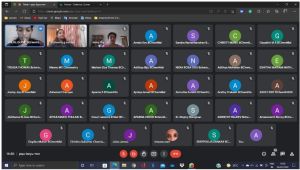 Student Empowerment Programmes
SR. MONFORT SOFT SKILL TRAINING PROGRAMME
The Department of Chemistry conducted a one-day soft skill training program on 11th march 2022 for grooming the students to succeed in all walks of life.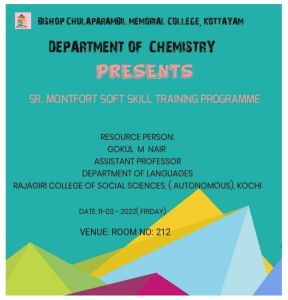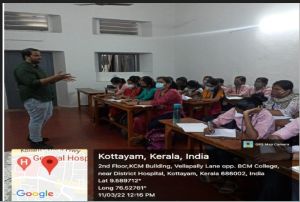 Our handwritten magazine "DHWANI" has published by Dr. Stephy Thoms, Principal, Bishop Chulaparambil Memorial College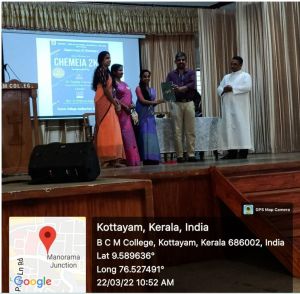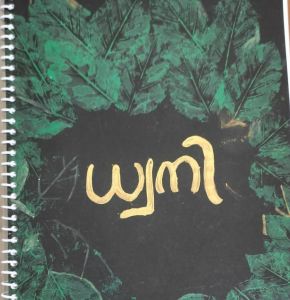 INTERCOLLEGIATE FEST –
CHEMEIA 2K22
World Environment Day Celebration
Department of Chemistry celebrated the World Environment Day by conducting online intercollegiate and interschool competitions.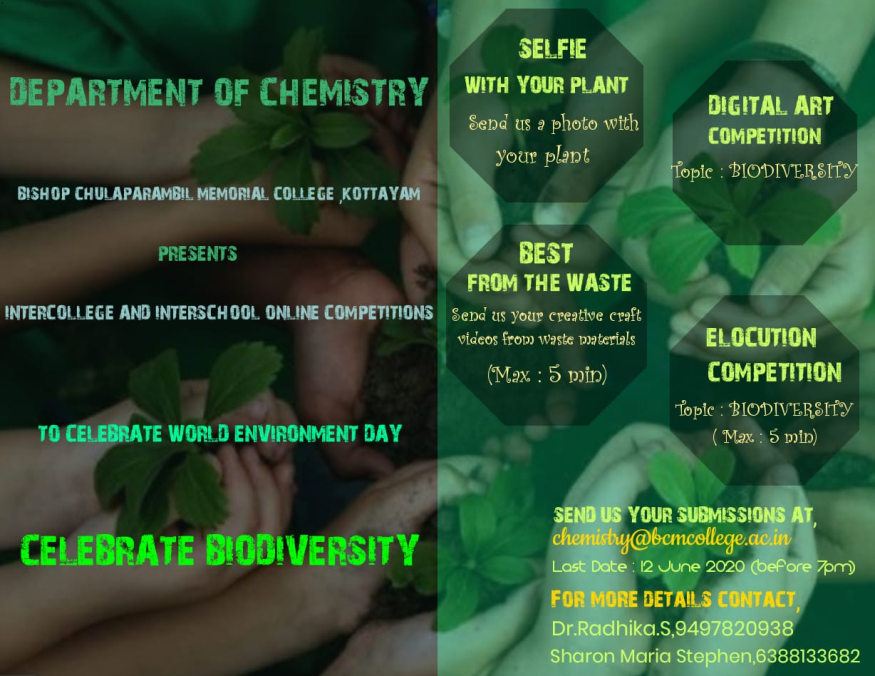 Webinars conducted from Chemistry department
The Chemistry department conducted its first webinar in the Covid lock down period on 11 May 2020. The resource person Mr. Aravind K is an Asst. Professor in S. B. College Changanassery. He is an eminent academician and is a blogger with many followers.
The second webinar was given by Dr. Annu Thomas, HOD in charge, Department of Chemistry, Bishop Chullaparambil Memorial College. In her lecture she delivered a detailed description about the origin of chemistry and how Chemistry works out in the prevention of Covid-19.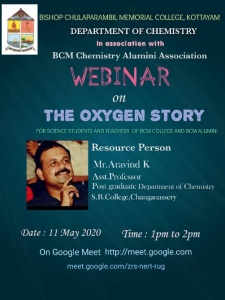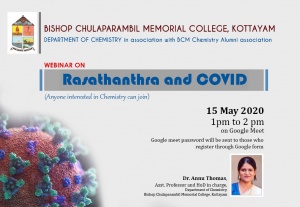 It is indeed a pleasure of the Chemistry department that we were able to conduct Two International webinars. The first in the series was delivered by Dr. Binit Lukose, Associate Editor, John Wiley &Sons, Hoboken, NJ,USA about the topic "Materials simulations". The second was delivered by Dr. Joanna K. Bendyna, R&D and Business development Manager, Mintress BV, The Netherlands about the topic "From a novel concept to commercially available photonics skin-cancer detectors". Participants from BCM College as well as from other institutions were attended the webinar series. The third International webinar was conducted on 31st July 2020. The resource person, Dr. Anumol Ashokkumar gave a talk on the topic "Observing atoms using an electron microscope".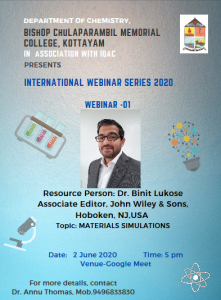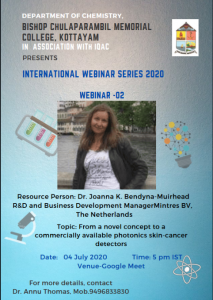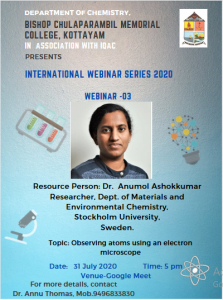 DEPARTMENT OF CHEMISTRY OF BCM COLLEGE RESPONDS TO THE COVID-19 PANDEMIC
With the onset of COVID-19 pandemic, there was an enormous scarcity in the availability of hand sanitizers in the market. Therefore, the staff of Department of Chemistry of Bishop Chulaparambil College, Kottayam decided to share their expertise, skills and knowledge to initiate the preparation of hand sanitizers. At this time, there were strict instructions from the Higher Education Department, Government of Kerala and M.G. University, Kottayam to sanitize exam halls and class rooms well to prevent the spread of Corona virus.
  Sanitizers were prepared according to WHO standards by the Department of Chemistry. Hand sanitizers were kept in the main entrance of the college and all the staff and students were asked to use it before entering and leaving the campus. All the exam invigilators were provided with hand sanitizers, gloves and masks too.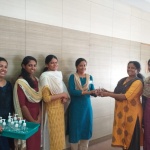 The staff of Chemistry department handing over the prepared hand sanitizers to the college Principal Dr. Teena Annah Thomas on 9th March 2020
Hand Sanitizers- Joint Initiatives
Hand sanitizers were prepared by the prison inmates under the guidance of teachers of Chemistry department.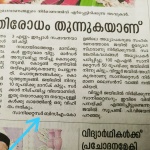 INTERNATIONAL OZONE DAY CELEBRATIONS
Department of Chemistry of BCM College in association with Kerala State Council for Science Technology and Environment,KSCSTE celebrated the international Ozone day-2019 on 26th September 2019 in the college auditorium.With the aim to spread the awareness about the depletion of ozone layer and search for solution to preserve it,an all Kerala inter-school oral poster design competition on the topic "SAVE OZONE ,THE NATURE'S SUNSCREEN" was conducted.
World Environment Day Celebrations 2019
Street play and an awareness class
On 20th June students of Chemistry department conducted a Street play and an Awareness talk in Govt. U.P School, Kumaranalloor, Kottayam as a part of spreading awareness on air pollution problems faced by our world.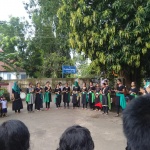 Elocution competition and Scientific talk
On June 21st, an All-Kerala elocution competition was conducted in the fore noon. The topic was " Let's not make air a global garbage can".
A scientific talk by Dr. Mahesh Mohan, Assistant Professor, School of Environmental Sciences, M.G. University, Kottayam was conducted in the afternoon. The importance of controlling air pollution and the ways and need to preserve our natural resources were the main topics discussed.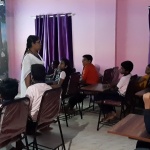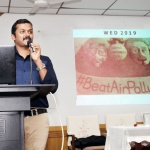 DIAMOND JUBILEE CELEBRATIONS AND ALUMNI MEET
The annual alumni meet 'NINAVU' for the year 2018-2019 and the DIAMOND JUBILEE CELEBRATIONS were held on 19th January 2019 at department of Chemistry, BCM College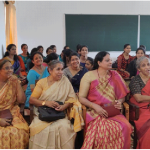 Department of Chemistry Organized a  Two day National Workshop on Micro scale Experiments on 27th and 28th of July .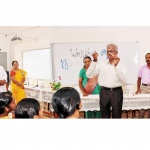 Two scientific talks were conducted on a one day programme in relation with World Environment day. The first talk was delivered by Dr. Jiya Jose, Kothari Post-Doctoral fellow, IIUCNN(International and Inter University Centre for Nanoscience and Nanotechnology), M.G University and Mr. Avinash R Pai, Research Scholar, IIUCNN (International and Inter University Centre for Nanoscience and Nanotechnology) .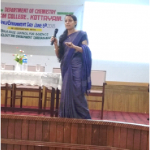 WORLD ENVIRONMENT DAY CELEBRATIONS
Chemistry department of B.C.M College in association with Kerala State Council for Science Technology and Environment, Thiruvananthapuram conducted a one-day programme in relation with World Environment Day celebrations. All Kerala Inter collegiate Elocution competition and scientific talks were the main events.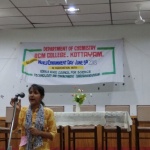 PAPER PEN MAKING TRAINING PROGRAM
A paper pen with a seed inside making training was given to our students on 8th    June 2018 as part of green initiatives.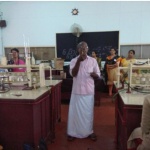 TWO DAY TRAINING PROGRAMME
CIPET: Institute of Plastics Technology conducted a two day training programme on RECENT TRENDS AND DEVELOPMENTS IN BIOPLASTICS on 20th and 21st of December 2018. 10 students from III DC and 8 students from II DC attended the programme.